4 Corners Area Mountain Bike Trail Maps
San Juan County, New Mexico
---
Glade Run Trails, Farmington, NM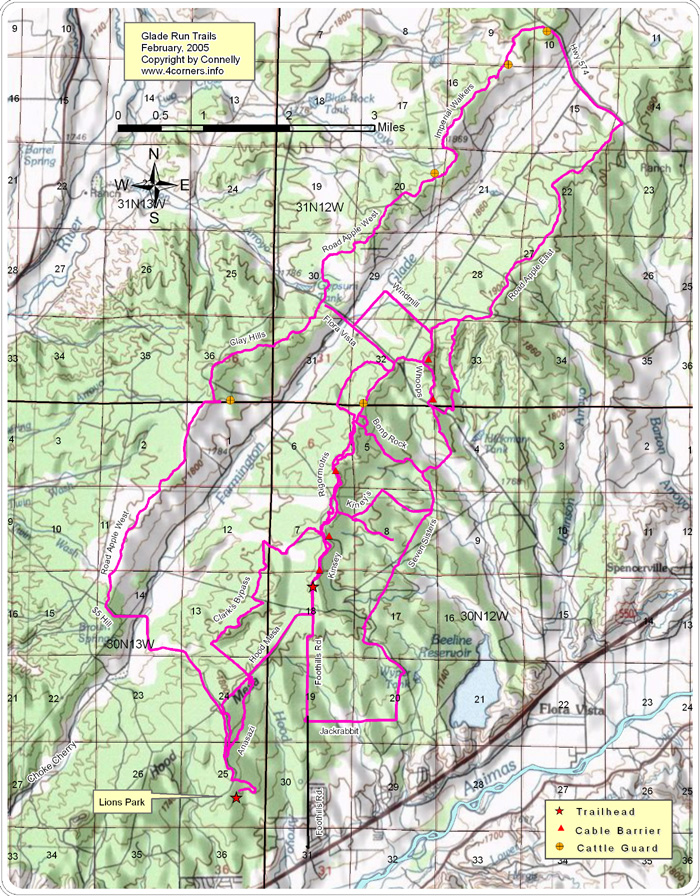 For a high resolution TIF copy of this map at 8"x 11"[ download map ].
Wild Bill Trail was recently approved by the BLM.
I proposed this trail in 2003 and am pleased to see it's now being used.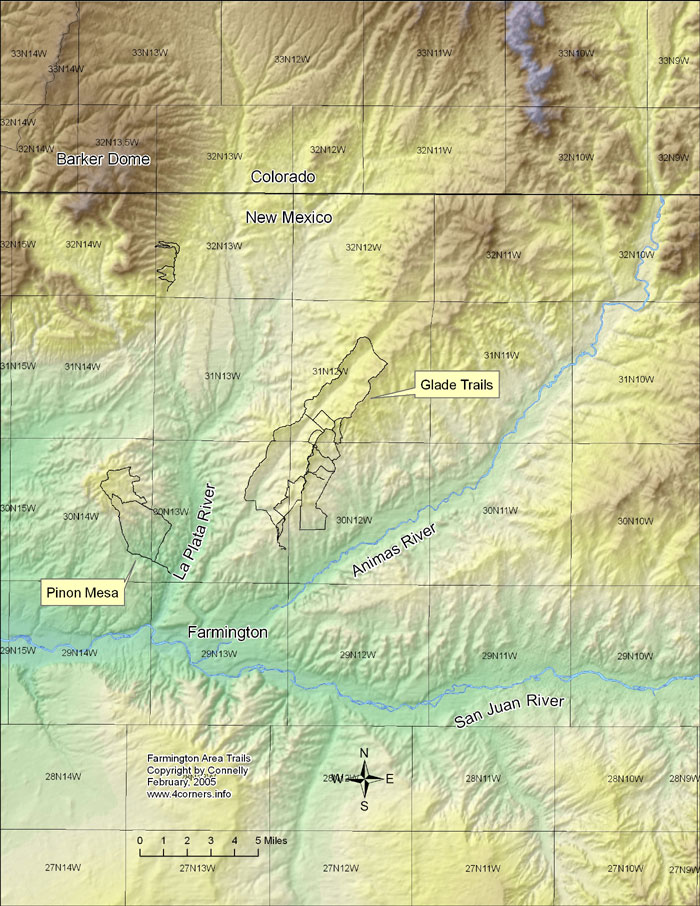 Barker Dome Trail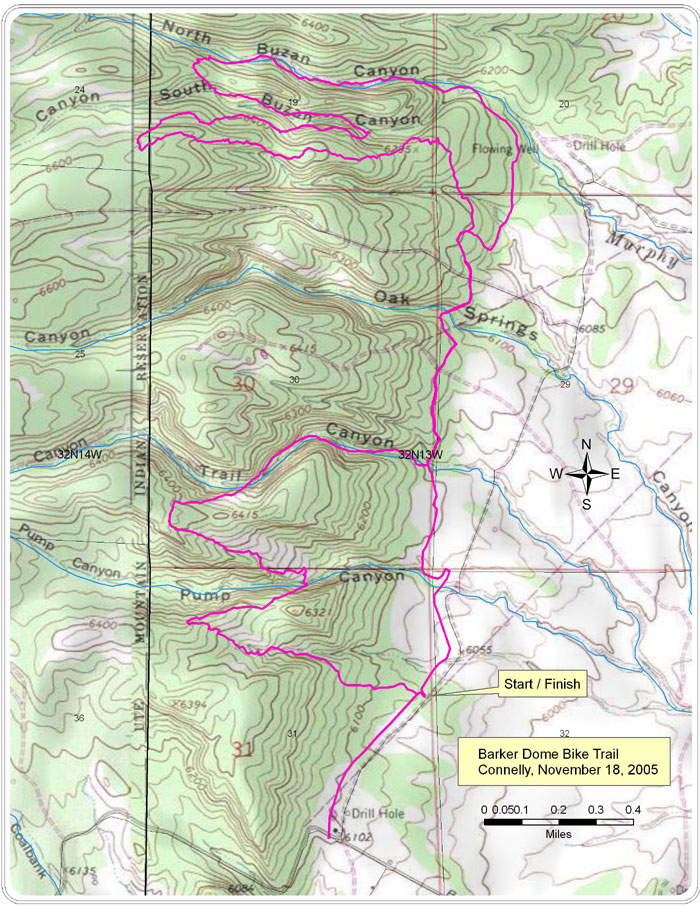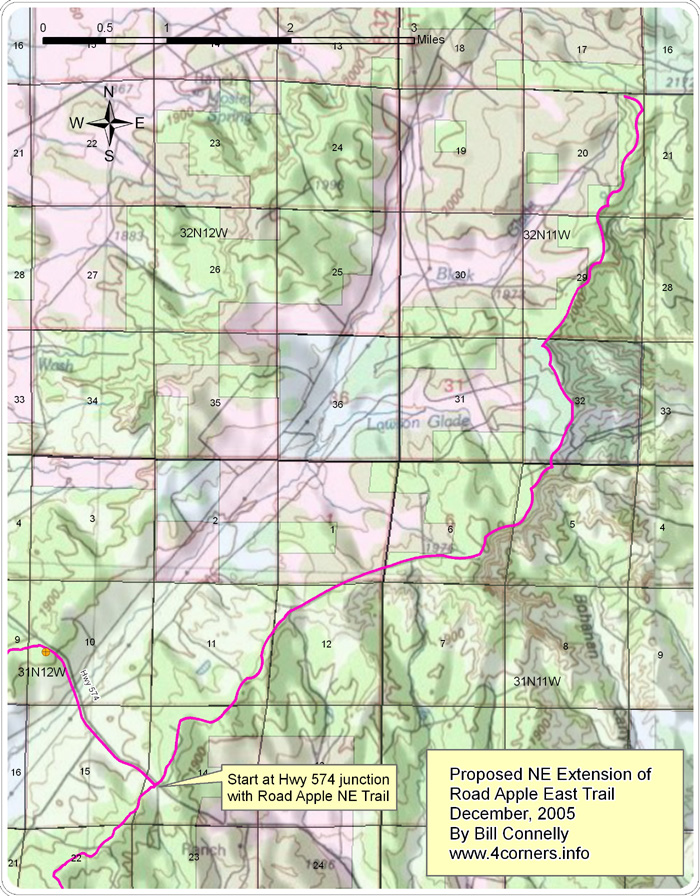 Pinon Mesa Trails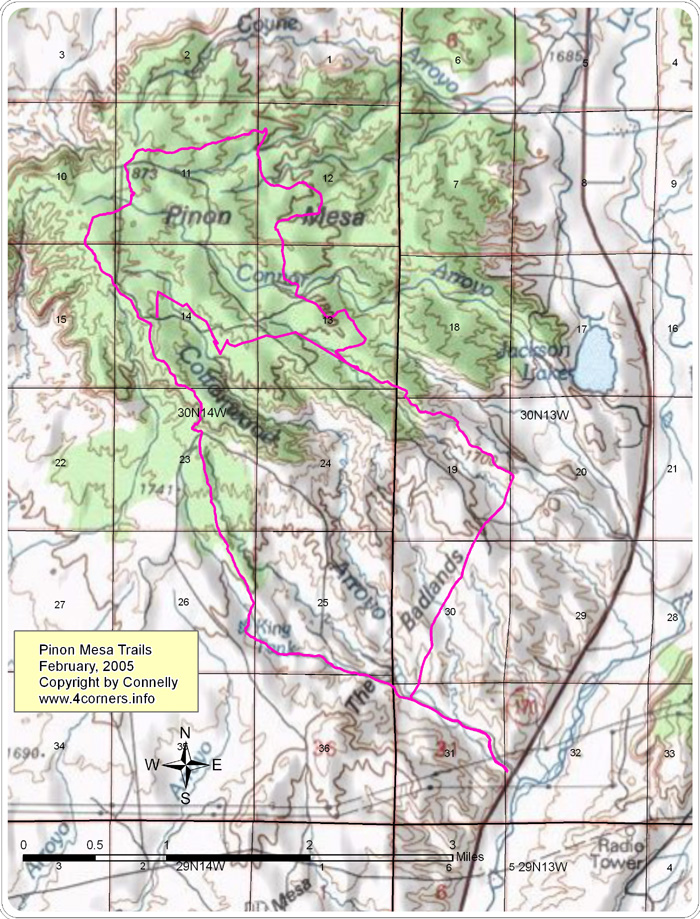 These maps were provided by Bill Connelly, who hopes all will enjoy the trails as much as he did.
---
© Copyright 2005, 2006, 2007, 2011 by Connelly