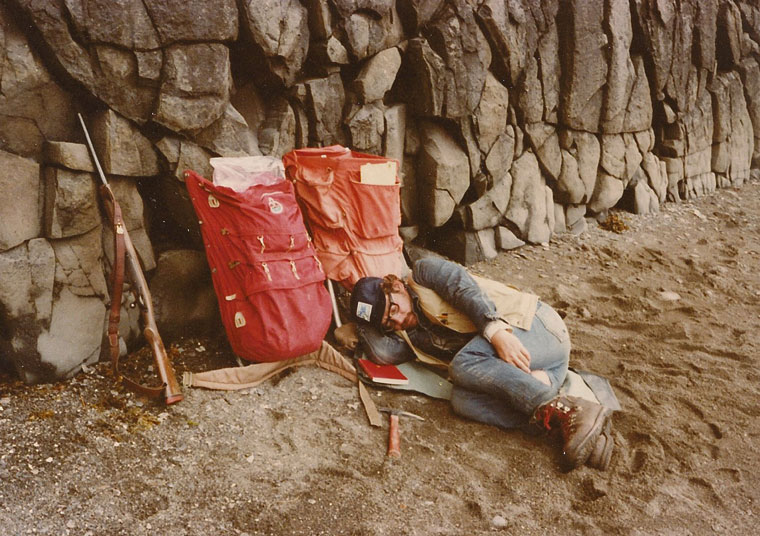 Lee snoozing after lunch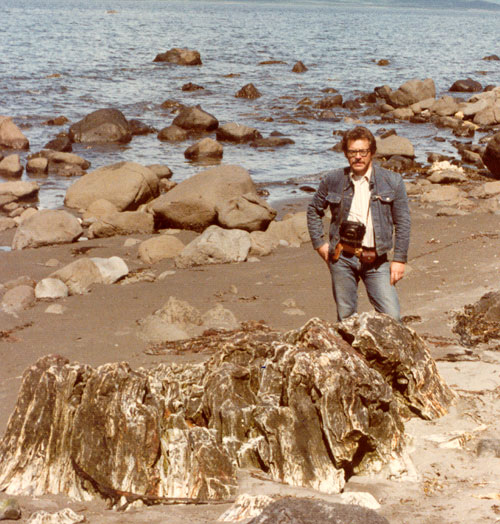 Lee sanding by a petrified Sequoia stump in growth position.
See, Smirnoff and Connelly, 1980, Axes of elongation of petrified stumps in growth position as possible indicators of paleosouth, Alaska Peninsula.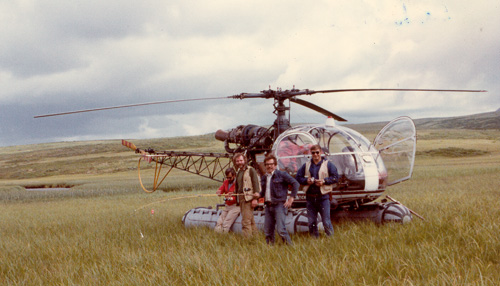 Bob Scott, Carlos Pierce, Lee, and Eric Penttila, Sandy River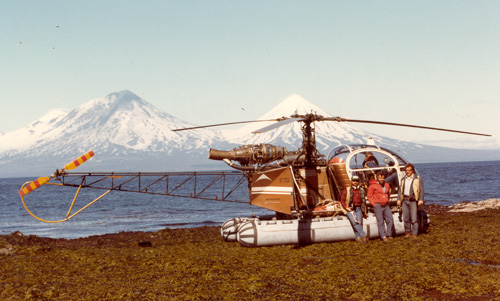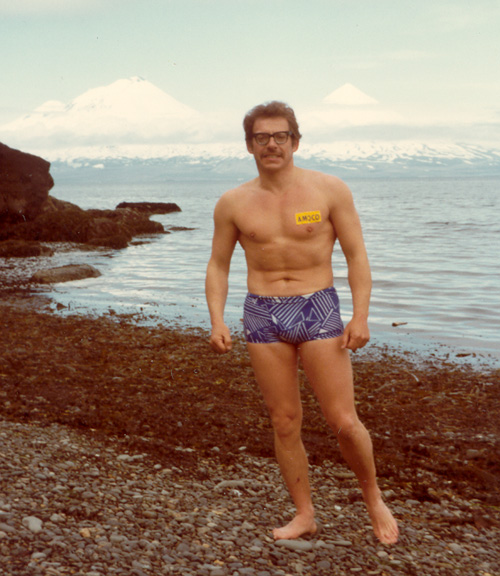 Lee swimming near Shelikof Straits ... burrr!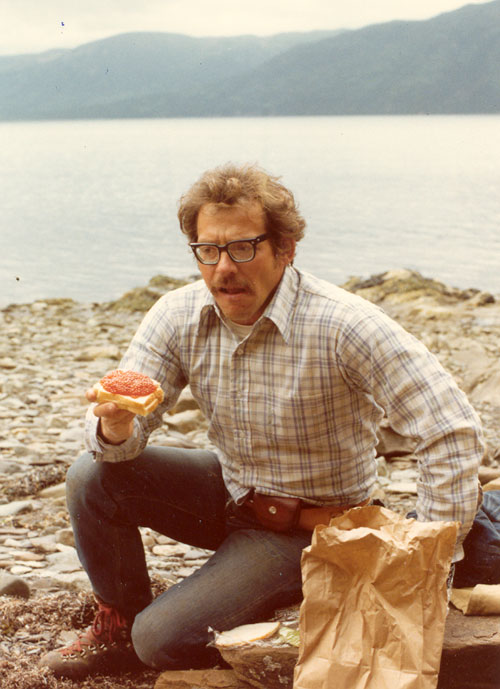 When in season, always salmon eggs for lunch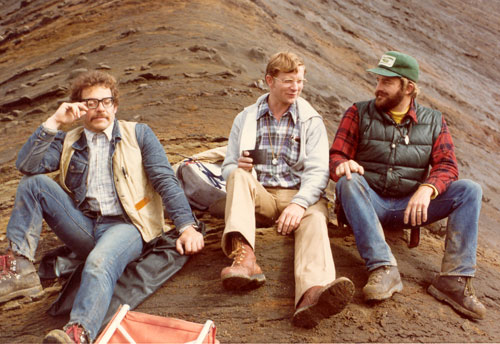 Lee, Earl Armstrong, Greg Brown at Milky River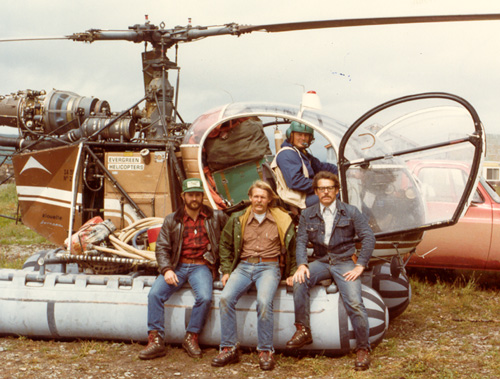 Greg, Bill, Lee, and Eric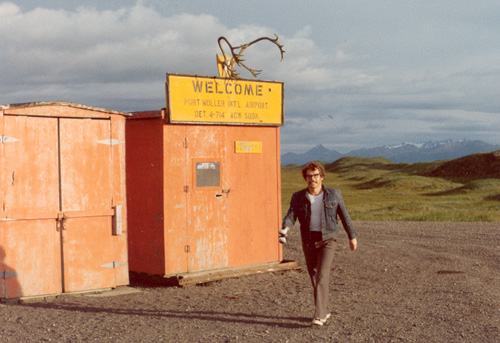 Lee at Port Moller International Airport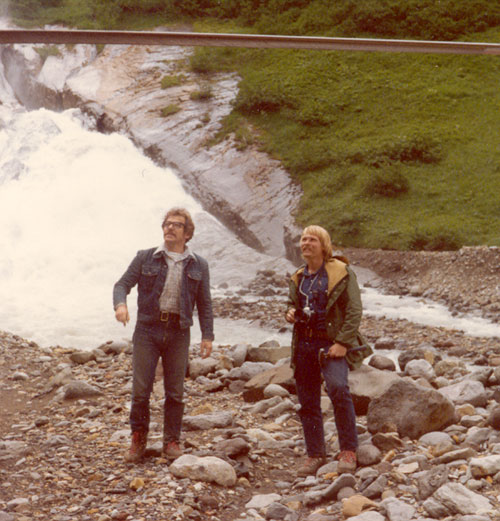 Lee and Bill at headwaters of the Sandy River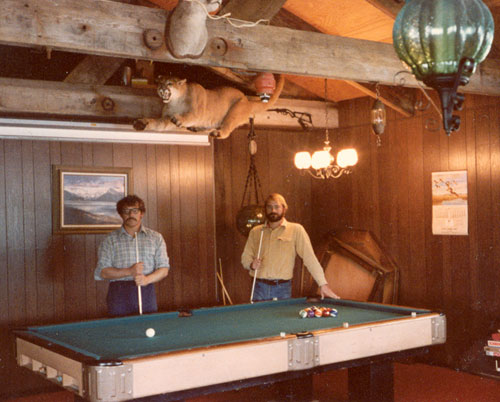 Lee and Greg at Bear Lake Lodge, Alaska Peninsula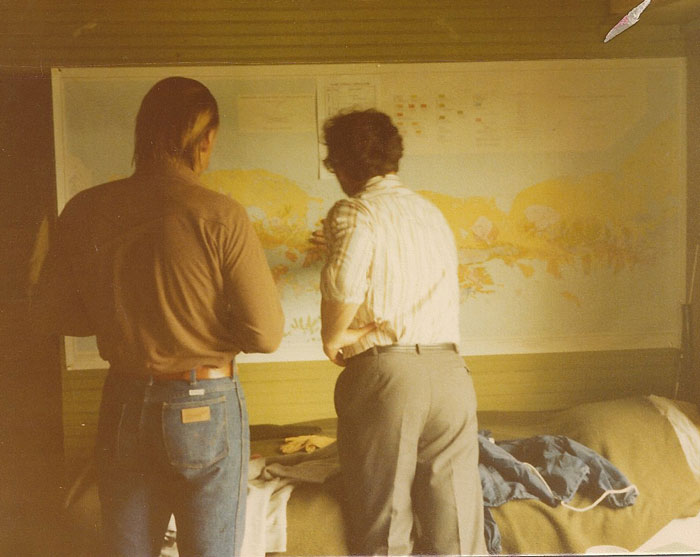 Bill and Lee reviewing map of Alaska Peninsula after a day in the field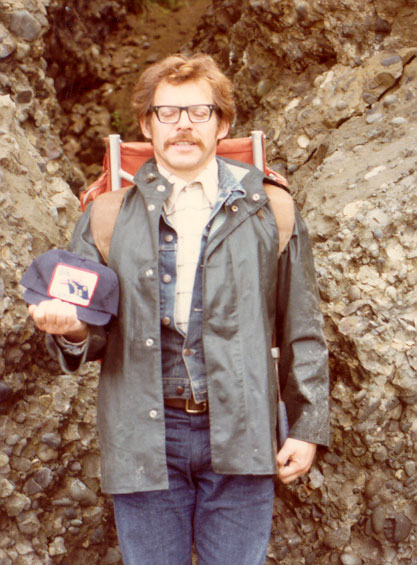 Coal Valley Member at Coal Bluff section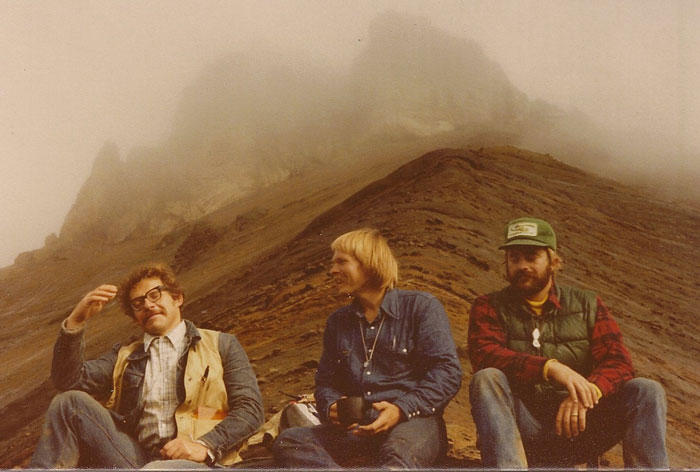 Lee, Bill, and Greg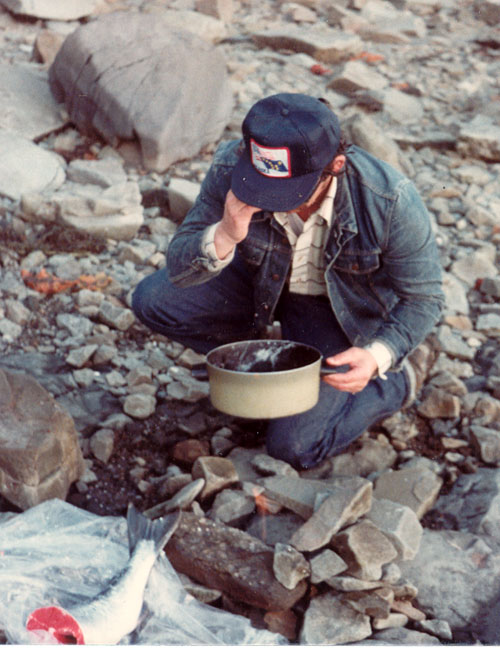 Lee cooking very fresh salmon over natural gas seep near Port Moller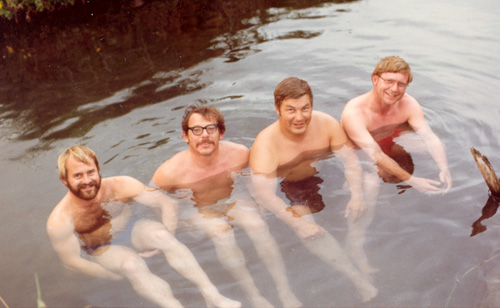 Greg, Lee, Eric, and Earl in hot springs near Port Moller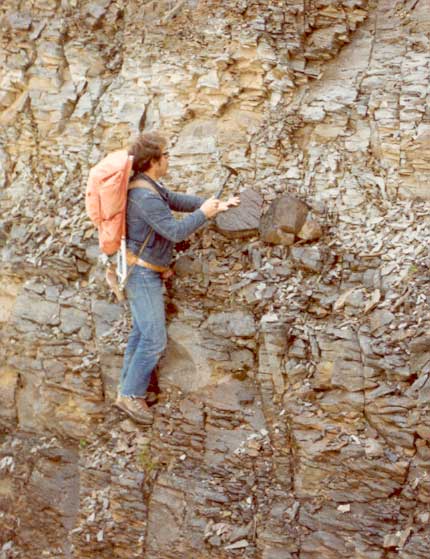 Stepovak Formation, Milky River, Alaska Peninsula
---